What If

W

omen R

an




The

W

orld

?
Title:
What If Women Ran The World? - Zine
Client:
TSPTR
Categories/Roles:
Physical
Print Publication. Graphic Design.
Date:
December 2020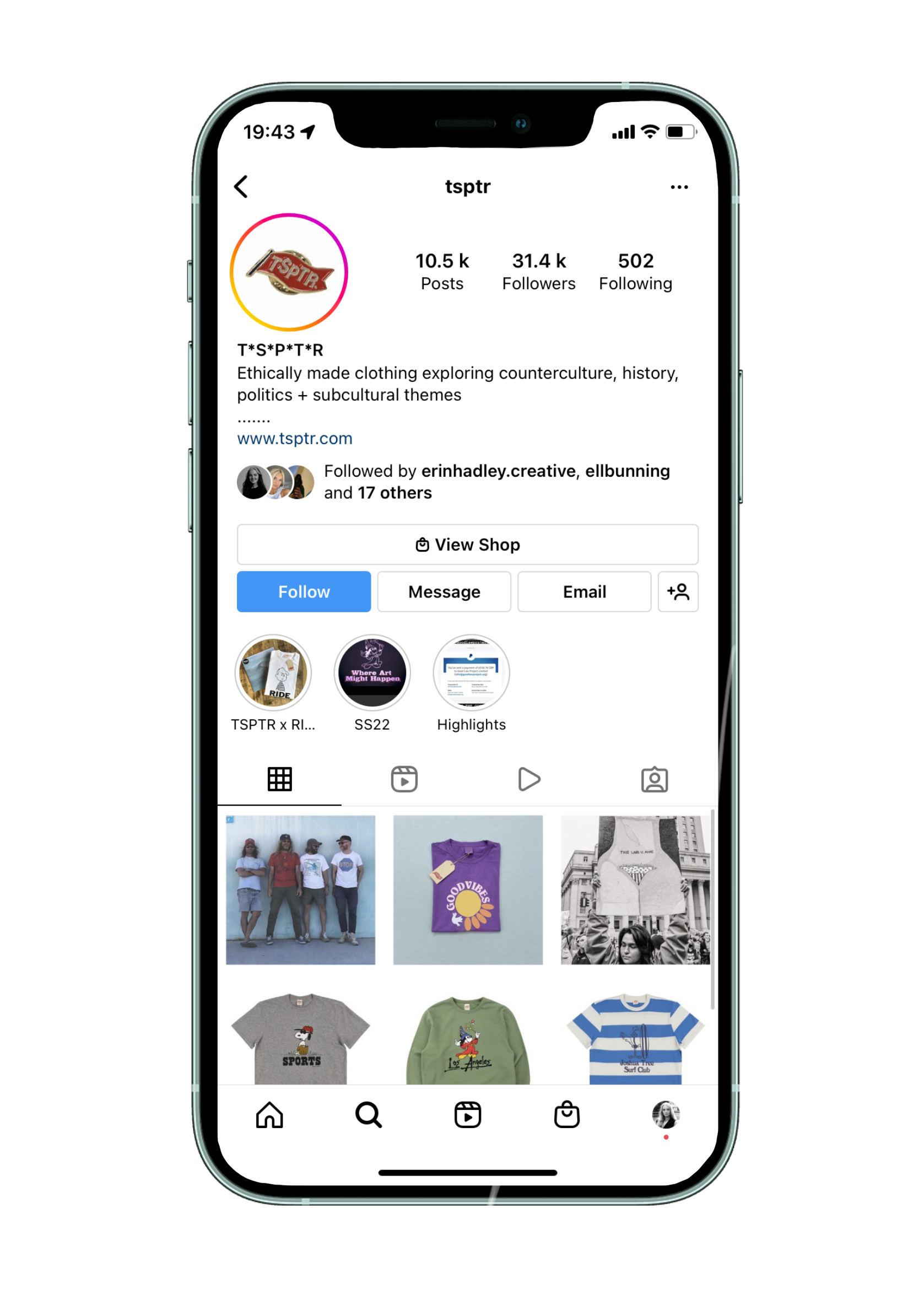 The Brief:
In a team, the brief was to create, publish and exhibit a printed and digital zine to connect with and grow TSPTR's younger female audience using an activism-related theme. For this project, our team wanted to produce something that pushes the brand in a different direction.
Aim:
This concept looks to educate not only women but men as well, some of which assume that we're bossy humans that can't hold any kind of big role because of how emotionally unstable we are. We look to educate people by taking this narrative and creating something realistic of what the world could be like through the eyes of the everyday younger woman. The media have promoted unhelpful stereotypes but can also help reverse this damage by changing perceptions.
Room 1:

The first room is Megan's take on what the world would look like if women ran it. In her own words, there would be better sex education and a clearer focus on equality. Everything would be a lot more extravagant, with more yellow and pink tones.
Room 2:
Our second room is Aruna's and this room focuses on a world with considerably more empathy and not just doing it like a man in her words. A slower pace of life is visualised through nature with a women's touch.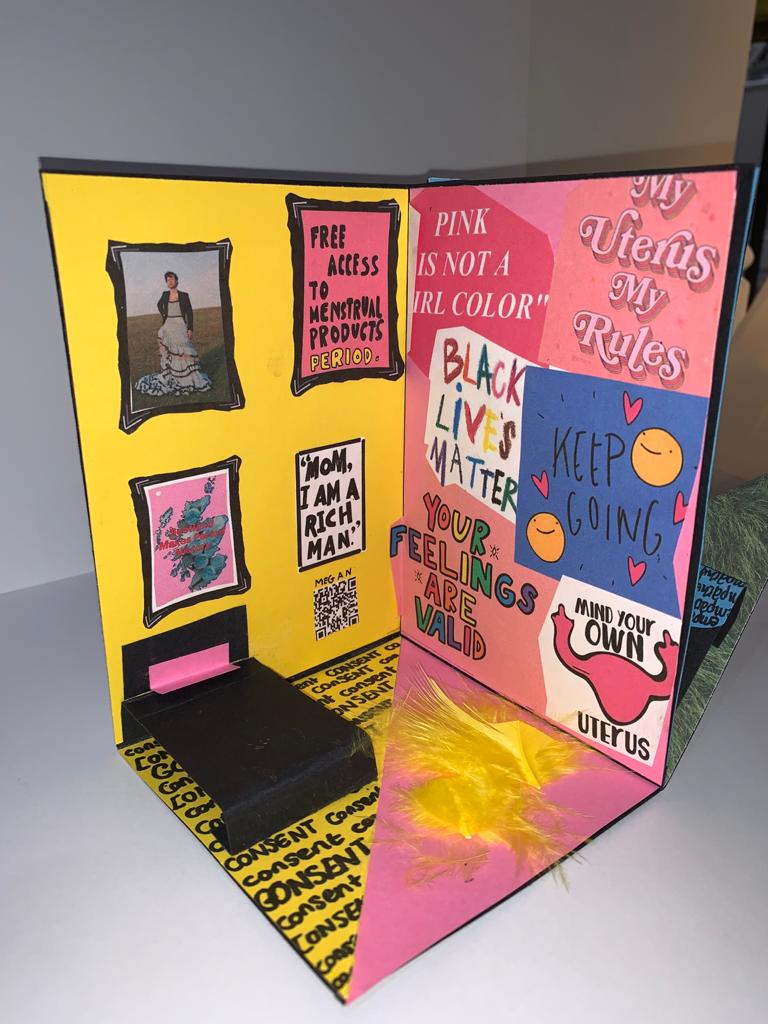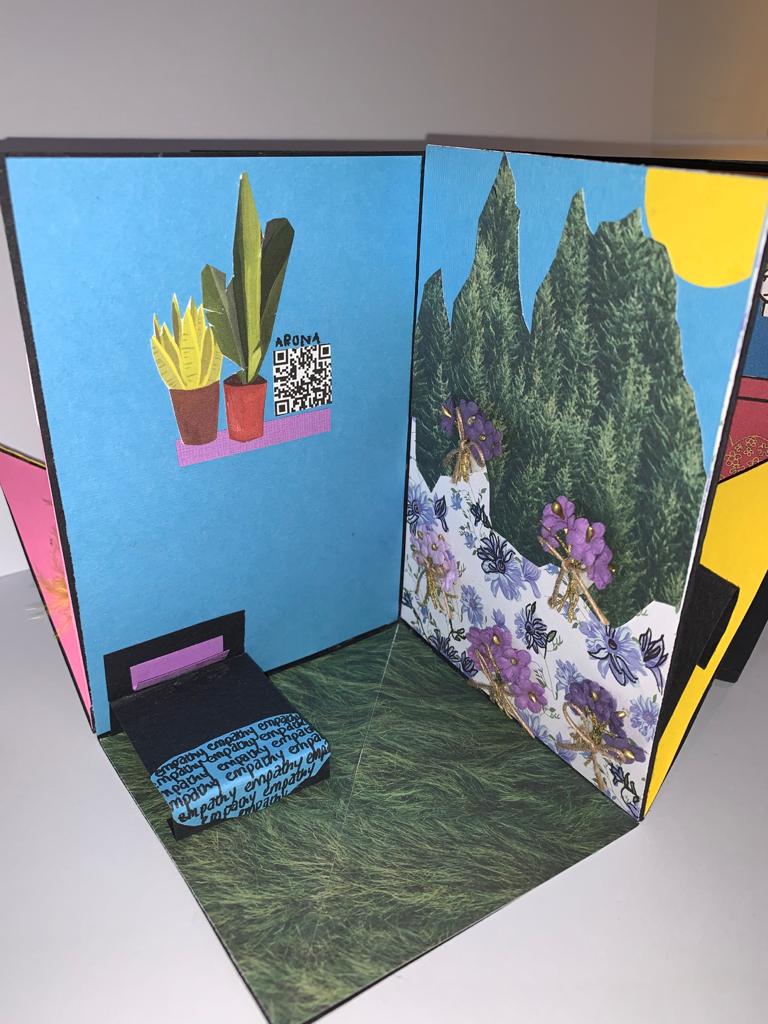 Room 3:

The third room brings Martha's vision to life. The primary focus of her vision was a lot more kindness and peace in the world. There will be less violence and wars because women are natural homemakers which would balance the views of everyone.
Room 4:

The final room is Ruth's. This is all about visualising powerful women who take the bull by the horns like MP Nadia whittome who inspires the younger generation as well as seeing a world without gender stereotypes.

The colour palette and overall aesthetic is simple using only black, white and red which shows defiance and enthusiasm as well as yellow which signifies optimism and self-esteem. The reason for this is that we didn't want to distract away from the everyday woman's vision. Gloria Steinem's signature aviator glasses are also a defining feature of the zine. They signify an important period, where feminism started to be talked about across the globe but most of all, they are a widely recognisable and memorable symbol and TSPTR get a lot of attention for the strong logos and motifs featured on their products.

The outcome and zine visualise 4 very different views of what the world would be like if women ran it. All visualisations come from each member of the focus group, made up of 4 young females from different backgrounds. You can see the front and the back cover in this image which both stick to that simple but striking colour palette. The imagery takes on quite a comical format letting the audience know that although the zine's purpose is to educate, we want to engage them with something memorable and light-hearted.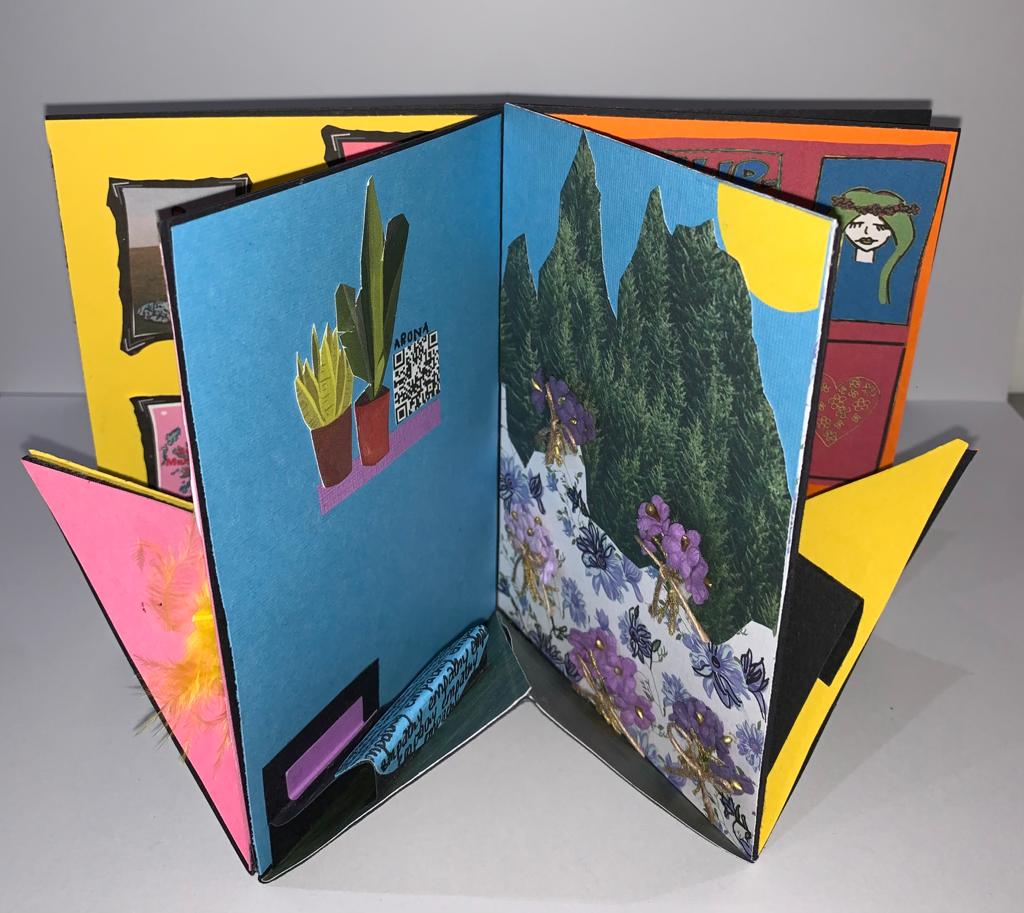 Response:

"The rooms are such an innovative and creative layout for your concept and idea, the visualisations are such high quality. Your presentation fits in with our branding and is very professional."

Russ Gater, TSPTR Founder.