Welcome to...
'Utopian Dreamstate'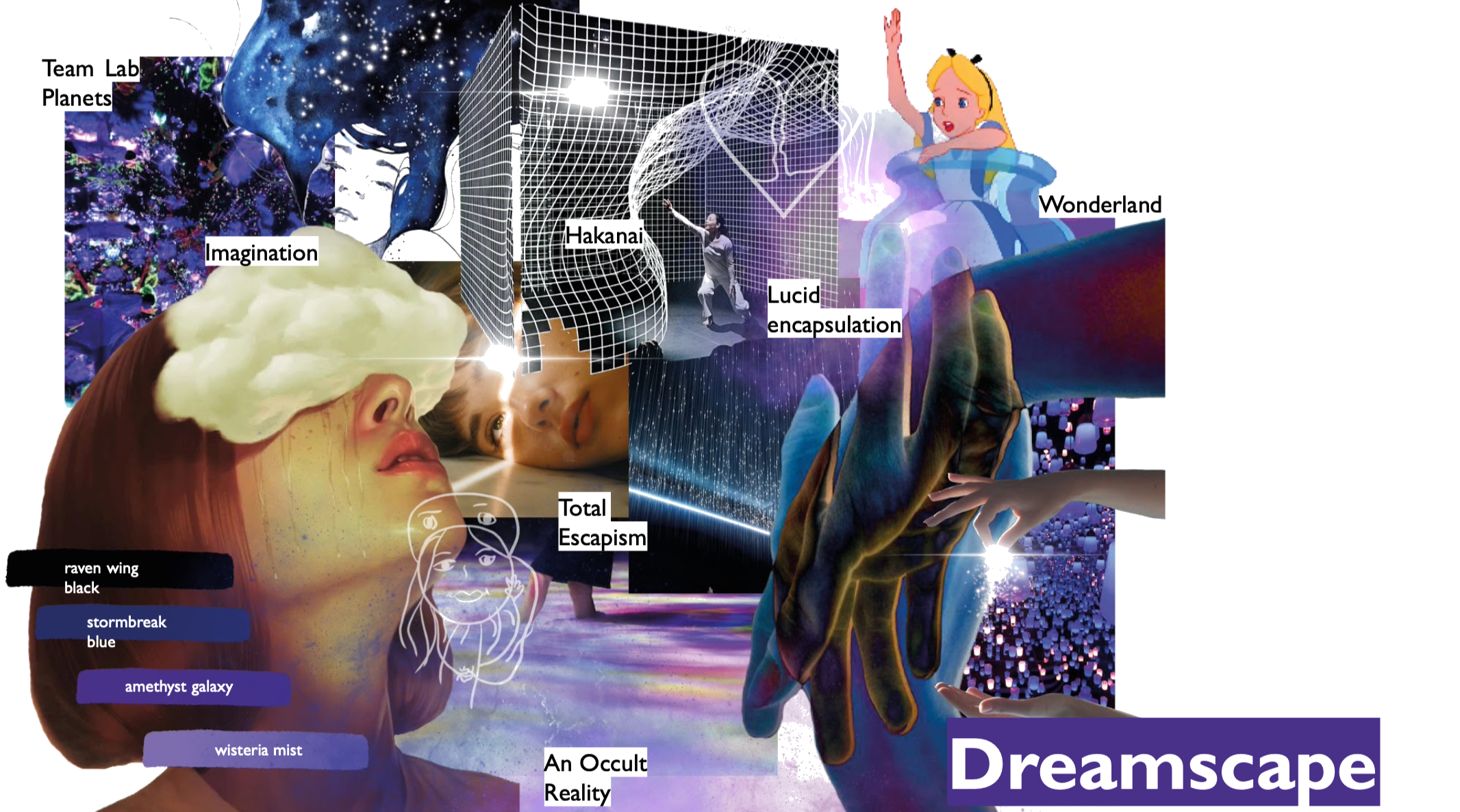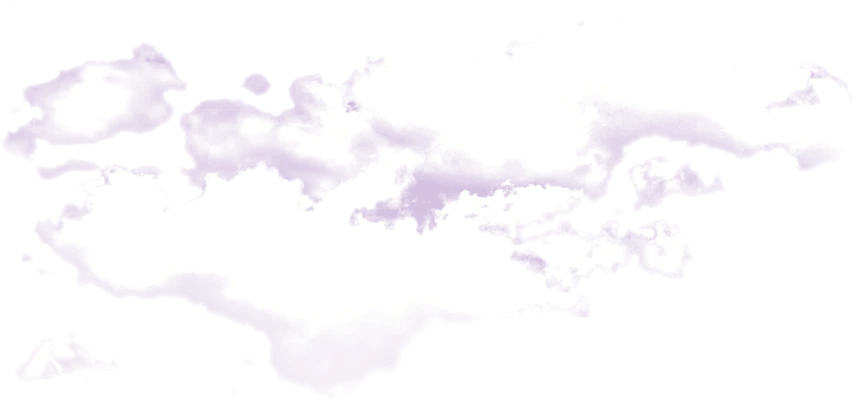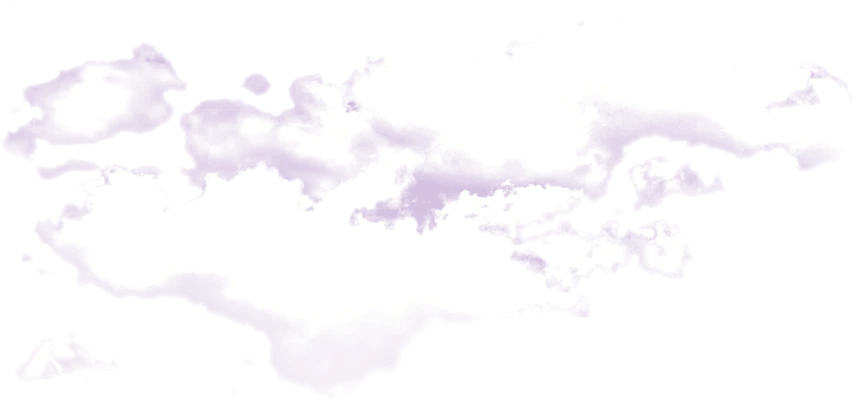 Title: 'Utopian Dreamstate' Trend Brief
Client: FreePeople
Categories/Roles:

Cultural, Global and political research. Trend Prediction. Wholesale international growth Strategy.
Date:
March 2021
The Brief:
The brief was to create a trend prediction presentation for AW21/22 for the client 'FreePeople' as a team. This presentation was based on two sections, the Free People Movement in Sustainable female activewear including, garments, shapes, colours, fabrics, graphics, and sustainable innovations; and also the Wholesale International Growth Strategy, Instore and Digital VM including, global locations showing growth, experience, windows, and marketing opportunities. My role as a creative was to research the upcoming trends using big platforms, like LSNGlobal and WGSN. I found this stage the easiest and throughout the years, research has been a strength of mine.

Aim:
The aim of this concept focuses on the depth of people's dreams during COVID, dreaming of intimacy, touch, events and reconnecting through other people's dreams.
We carried out a zoom call focus group with 4 individuals, who said they had been dreaming more since lockdown. Most of them said that their dreams have been more intimate and about sex which links to this whole idea about the loss of touch and connection. The dreams show how they have lost this sense of comfort and companionship and have been imagining these events which give you this comfort back.
In the focus group, we then got people to draw their dreams which were all about that intimacy which we have lost. Since lockdown people's dreams have been more intense and memorable due to the lack of connections with people, which are making us dream about these connections instead. Creating a sense of escapism and experiencing a world we do not live in.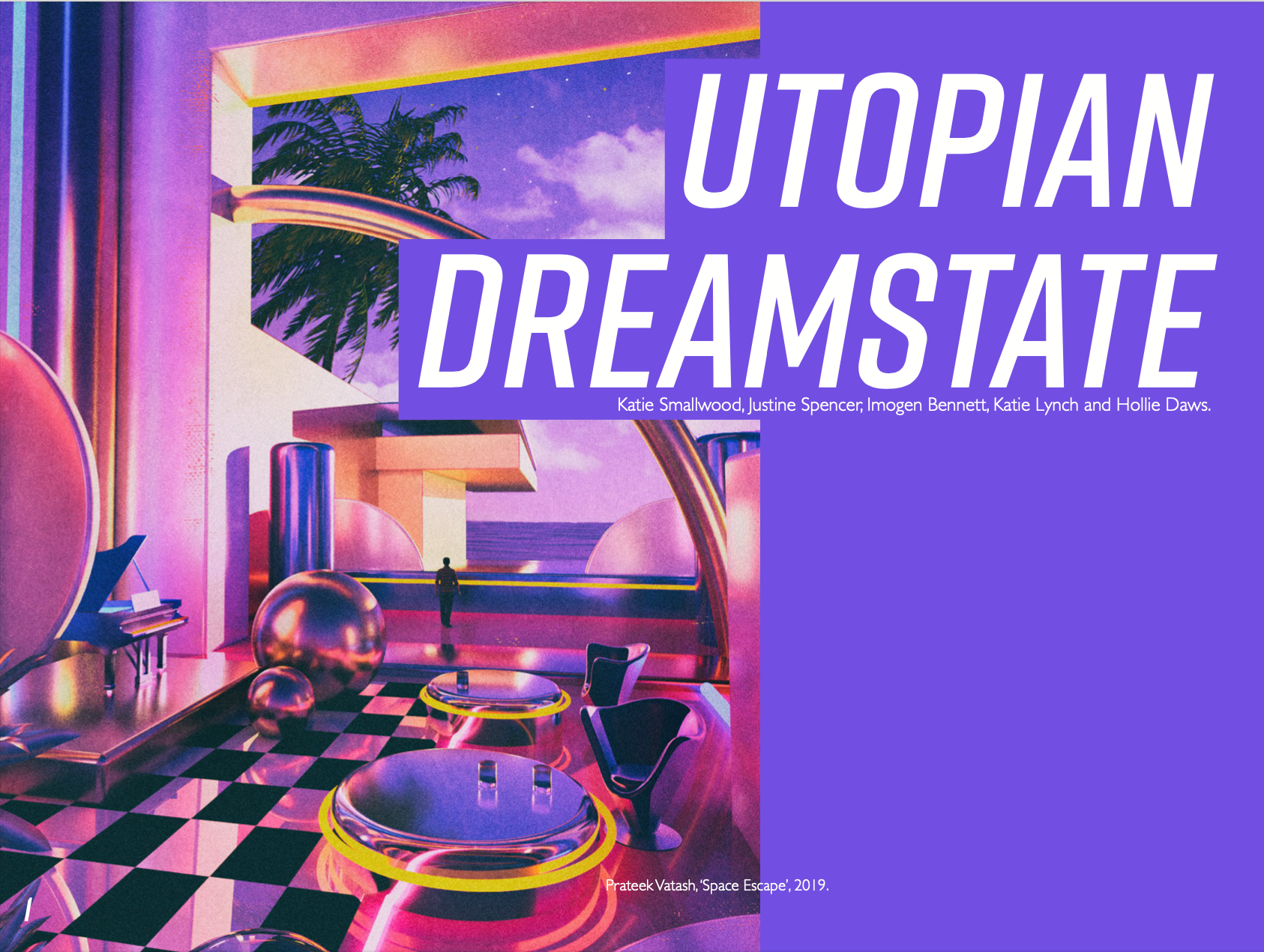 When producing our report, the Chanel SS21 was released a day before our submission, which we decided last minute to include, due to how relevant it was to our trend and idea and therefore as a team we had the opportunity to show them, that this will actually happen. We showed the client that our idea has been purely predicted through in-depth research and is backed up by industry platforms and knowledge.


Response:

"Wow, I'm so impressed, this Research is so in-depth, clear, and precise and covers so many sectors and industries. The report is very professional, clear and sleek and demonstrates your graphic skills."


Louie Canillas, Assistant Merchandising Coordinator for wholesale, Free People.