Welcome to my film
campaign...


'Through Their Eyes'
Title:
Fashion Film Campaign
Client:
Very & Refashion
Categories/Roles:
Marketing & advertising. Communications strategy. Film, Photography and Post Production.
Date:
May 2021
The Brief:
Working in a team our brief was to create a communications strategy and accompanying film to promote Very x Re-Fashion and encourage consumer participation. Our objective was to raise awareness of the Very x Re-Fashion Take Back Scheme and get women to donate their unwanted clothes.
The Aim:

The chosen idea and concept, aims to show the perspective of where children think their clothes go when they outgrow them, using children's imaginations as an emotional connection to creating a better future. From a focus group, we found out that millennials care about the future their children have and will make changes if it impacts further generations. This concept gives off a playful and creative tone of voice which Is shown through the children's magical, fairy-tale-like drawings.

Mission Statement:

'Realigning millennials positive intentions: Spotlight on environmental preservation, promoting compassion and unity, making responsible recycling aspirational.'


We spoke to the Very team and discussed that using children as the 'Motivation' and 'Mouthpiece' acts as an emotional hook and can impact a large range of consumers with or without their children. The communications strategy, made our campaign come to life as you can see from the mockups.




Final Fashion Film Campaign, 2021.


As part of the activities at the event, the chalkboard wall is where anyone can draw wacky ideas of where they think their clothes go. This is one of the guerrilla marketing ideas which would target this consumer most effectively as they are more interactive with the outdoors. This is a great way for families and children to get physically involved and enjoy a family day out.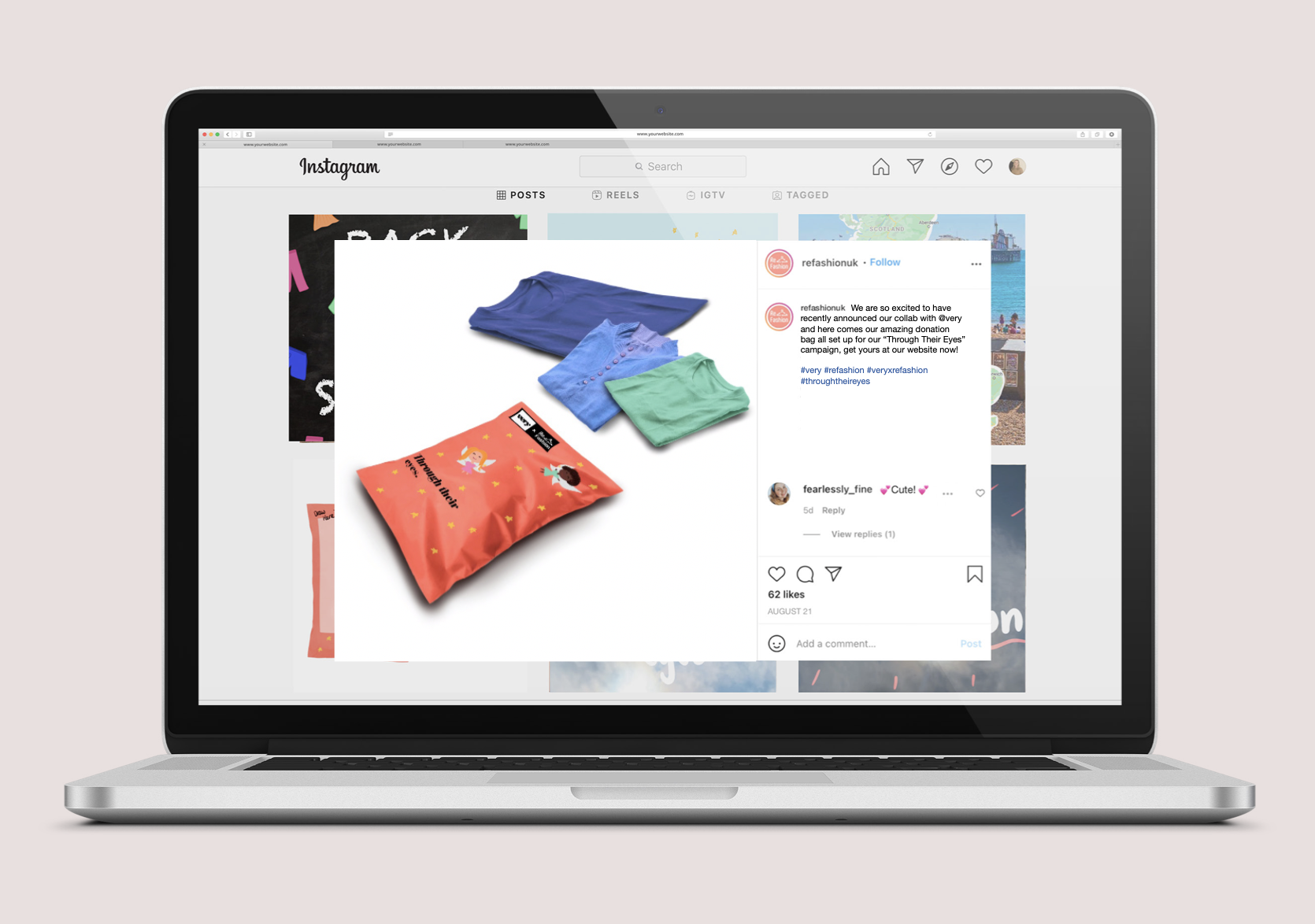 Very X Refashion final presentation slides.